Race To Protect Minnesota
Archive
SLED DOGS TO ST.PAUL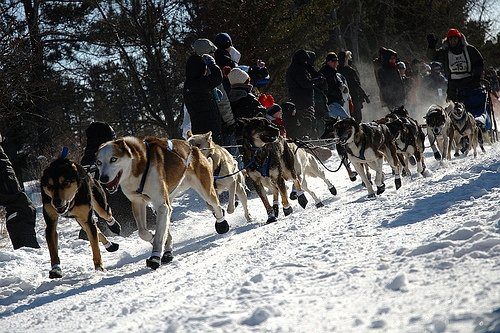 Frank Moe and his Huskies
Protect Our Natural Resources!
The Race To Protect Minnesota from
Acid Mine Drainage
***
Frank Moe's Sled Dog Run to the Capitol
Frank Moe and his dog team will deliver petitions to the Capitol on March 8th.

Former State legislator and dog sled musher Frank Moe is planning a dog sled run from northeastern Minnesota to St.Paul.
Citizen's and groups are encouraged to become involved in the fight to save our beloved Arrowhead Region from copper-nickel sulfide mining, a dangerous new type of mining never before permitted in Minnesota.
The trip is scheduled to start in early March from Grand Marais, and will include stops and events along the way, including in Duluth, Ely and  Isabella. Check Back Here For More Details.
More information on SLED DOGS TO ST. PAUL Found HERE
Sled Dogs To St.Paul on Facebook HERE
Contact: Frank Moe fmoetown@gmail.com
218-368-0661
* * * * *
Frank Moe will deliver petitions by dogsled to the Capitol.
Sulfide Mining Petitions
"Prove It First" Sulfide Mining Petition to print found HERE
"Prove It First" Sulfide Mining Petition - North Star Chapter of the Sierra Club
Keep Sulfuric Acid Out of Minnesota's Waters - Center For Biological Diversity
Minnesota Policymakers: Protect Our Waters, Wilderness & Jobs From Sulfide Mining
"Prove It First" Sulfide Mining Petition

WHEREAS:
- The laws of the land established to protect the Superior National Forest, including the Boundary Waters Canoe Area Wilderness, the Lake Superior watershed and the entire State of Minnesota, are being weakened by legislation, ignored by governmental agencies, and bypassed through land exchanges, and;

- The history of sulfide mining is one of toxic environmental degradation with no evidence that mining for copper, nickel, and other non-ferrous metals in the water-rich environment of northeast Minnesota can be done without harming our water resources, our health, and the ecology of our land, and;

- Exploration and mining, and the separation of land and mineral rights, decreases property values and can result in condemnation or seizure through eminent domain, while mining displaces existing economic development and diminishes the use of the land for other purposes,

THEREFORE BE IT RESOLVED that Minnesota enact a "prove-it-first" law similar to Wisconsin's "mining moratorium" law, that requires metallic sulfide mine permit applicants to prove that they can operate safely by citing long-term operation and closure of similar mines, that did not pollute the ground or surface waters with Acid Mine Drainage or heavy metals.
Click on images below for SLED DOGS TO ST.PAUL Posters
Up North, in our "Land of Sky Blue Waters," we live on and in -sometimes even under-
the crystal clear waters of our beloved Lakes and Streams and Rivers all of our waking hours.
And we're not the only ones who go up North.
All the wild things go up those streams and lakes and ponds toward their source, and so do we.
***
SLED DOGS TO ST. PAUL Schedule
More information on SLED DOGS TO ST. PAUL Found HERE
SLED DOGS TO ST. PAUL
The race to protect Minnesota from Acid Mine Drainage
Join former state Rep. Frank Moe and two teams of dogsleds that will be hand-delivering petitions from across the state to Governor Dayton, seeking to protect northern Minnesota's waters and natural resources from proposed sulfide mining.
Frank's team will be departing Grand Marais, and a second team will be leaving from Ely. The teams will join in Finland, and then make two stops in Duluth along their way to St. Paul. The public is encouraged to come and visit with the mushers and their dogs at a number of events along the way, and to hear speakers and learn more about the threats posed by sulfide mining.
Schedule of events:

February 29, Ely send off event 4-6 pm
(Shagawa Lake)
March 1, Grand Marais send off event ; 11:30-12:30 pm
(Harbor Park on Wisconsin Street)
March 3, Finland Pancake Breakfast event 9-11 am
(Finland Community Center)
March 4, Duluth Lester Park Event 3-4 pm
(Lester Park Pavilion 61st Ave. East and Superior St)
March 5, West Duluth Munger Inn Event 9-10 am
(Williard Munger Inn, 7408 Grand Ave.)
March 8, St. Paul Capital Event 10:30-11:30 am
(75 Rev. Dr. Martin Luther King Jr. Blvd.)
The trip is described as a celebration of Minnesota's natural heritage. The mushers will be making their trip snow or no snow, using high-density plastic on the runners that can travel over bare ground. "We're going to do it regardless of the conditions. We're going to get the word out and we hope to inform some Minnesotans, a lot of whom still don't know about the potential impacts of acid drainage mining," said Frank Moe, referring to sulfide mining.
For the Ely event on February 29, the public is invited to meet with local residents Sue and Paul Schurke and mushers David and Amy Freeman to learn about and share perspectives on proposed sulfide mines in the region.
For the Grand Marais event on March 1, Frank Moe and his Sled Dogs to St. Paul team will be in Harbor Park along with guest speakers including Sawbill Outfitters' Bill Hansen.
For the Finland event on March 3, there will be time to visit with the mushers and the dogs and to learn about protecting Minnesota's water from the impacts of proposed copper sulfide mines. At 11:00 am there will be a rally and send-off for the mushers and their dogs. Jennifer Burnett, John Beargrease's great-great granddaughter, will join other speakers to share their stories about protecting Minnesota's natural heritage. After the send-off, there will be a film and discussion about the impacts of sulfide mining.
For the Duluth Lester Park event on March 4, Frank will be joined by Karin Diver, Chairwoman of the Fond du Lac Tribe; Nancy Schuldt, water quality expert with the Fond du Lac Tribe; Outfitter Bill Hansen, and Will Munger. All will speak about the threats posed by sulfide mining within the Arrowhead's Duluth Complex.
Frank Moe
Moetown Kennels, Hovland, MN
John Beargrease Marathon Race Bio HERE
From the Minnesota Legislative Reference Library - Representative Frank Moe's legislative history HERE
"For Frank Moe, It's All About the Dogs" By Joan Farnam Found HERE
Excerpted From:
It's the dogs that brought Frank Moe into mushing—that plus the serenity of running behind his team on a quiet, cold, starry night in the North Woods.
"When you're out there at night with the stars and the moon, and the only sound are the footfalls and breathing of the dogs—that's it. It's magic," he said. "There's nothing like it. It's such a powerful experience it makes you want to create your life so you can do it as often as possible."
Frank Moe and his dogs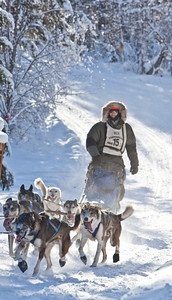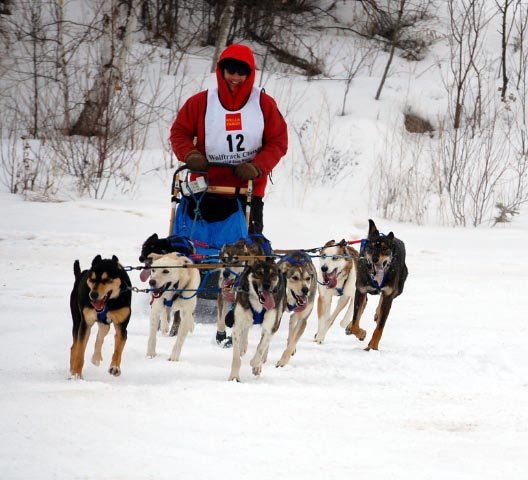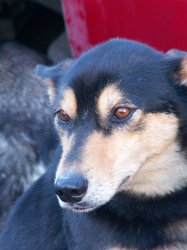 Areas across Minnesota are threatened by toxic sulfide mining schemes.
Minnesota's True Wealth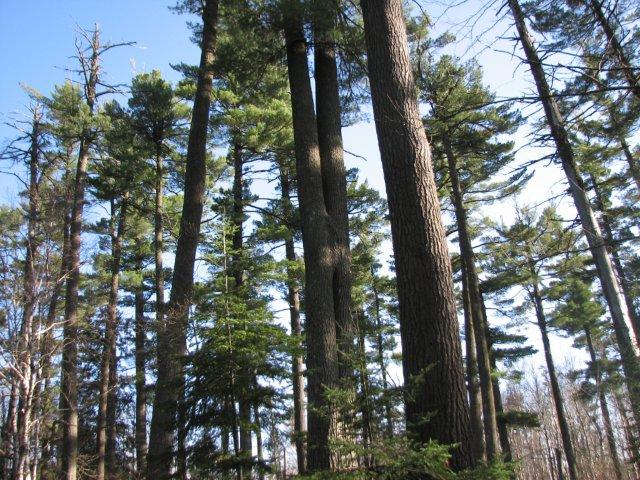 Superior National Forest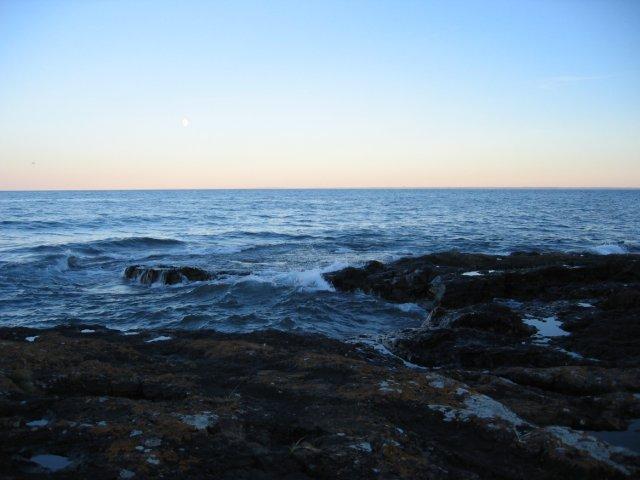 Lake Superior
This land was made for you and me.